I took advantage of the EdenFantasys last sale using the code "PotOfGold" 20%off code. It had been a little while since I decided to spoil myself with some goodies so I kind of really got into it!
There were a few items I am really wanting but they are out of stock (sniff!) but I know eventually they will pop back up and I can make them my own. Actually I just got the JimmyJane Little Afterglow sampler and when I first went to place my order, it was out of stock. By about 2 days later it was back in stock.
I also decided to order a bath towel, a belly button ring (my stupid luck of being in a rush and not reading it turned out to be non piercing! but hey, i'll hang on to it for something!)I might send it back, which would be just as easy because EdenFantasys has a very simple returns policy, and you just simply print out a label and pop it back in the mail.. They really don't ask a lot of questions either.
I also got myself a new "paddle" that says bitch.. ha ha. I am so sensative there is no way that I will ever be able to get to the point to where it can be impressed into my flesh to say that!
I can't wait to get to shop some more with EdenFantasys soon and get some more goodies that I am lusting after, and I might even spoil myself with a new sex toy!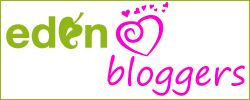 I was provided with a giftcard in exchange for this post from edenfantasys.com. All opinions, thoughts and ideas stated are my own, and honest. Your experiences thoughts and opinions may vary.