Don't die of shock, for the first time in …FOREVER I got the chance to do a giveaway for Eden Fantasys! WOOT WOOT!!
They contacted me the other day and asked me would I like to do a giveaway for the Reflections Candy Cane G-Spot Vibe, and well.. I couldn't turn it down. It was just too cute! Don't you think? I don't have any holiday themed toys, and for some reason I am just totally intrigued with the concept! I might have to snag one of these babies for myself. Plus, you probably already knew doc johonson is one of my favorite toy companys too.
I also am on a major g-spot kick lately.. So.. anyways get to entering and good luck!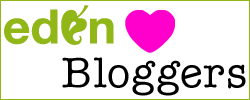 this giveaway is sponsored by edenfantasys.com and I was provided a gift card in exchange for doing this giveaway. All opinions ideas,etc are honest and my own!